Saved Talent: 0 | Contact CTI with my list
Showing All Talent within a Budget Range of $20,000.00-$29,999.00 -
Displaying 8 Talent Profiles
For over 30 years the Fabulous Thunderbirds have been the quintessential American band, incorporating Cajun, Blues, Rock and R&B sounds. The Grammy nominated band was founded in 1974 in Austin, TX by front man and internationally acclaimed harmonica player Kim Wilson and famed guitarist Jimmie Vaughan. In the 1980's the band had a string of hits including, Tuff Enuff, Wrap...
read full bio
Style:
Rock
Min. Fee: $20,000-$30,000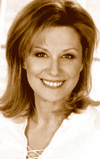 Millions of viewers know Faith Daniels for her role in anchoring some of America's most popular news and talk-show programs. Faith Daniels began her national news career when she joined CBS News as the anchor of the CBS Morning News. At age 27, Faith Daniels was one of the youngest national news anchors ever. Faith Daniels joined NBC as the...
read full bio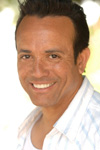 Being a part of Finis Henderson's audience is equivalent to being invited to a reunion of some of the entertainment industry's greatest legends and contemporary favorites. Sinatra, Boys II Men, Presley, Alan Jackson, Nat King Cole and daughter Natalie, Sammy Davis, Jr., and many others gather on stage for an evening of music, dancing and comedy. Weaving the comic persona's...
read full bio
Style:
Comedian
Min. Fee: $20,000-$30,000

Francois Pienaar was centre-stage in one of the most enduring images of the modern era: when he received the Webb Ellis Trophy from state president Nelson Mandela when South Africa won the Rugby World Cup in 1995. It was a triumph for their nation and also for their charismatic captain. During his acceptance speech, Pienaar made it clear that the...
read full bio

Frank Gehry is one of the world's most influential architects. His designs for the likes of the Guggenheim Museum in Bilbao and the Walt Disney Concert Hall in LA are bold statements that have imposed a new aesthetic of architecture on the world at large, enlivening streetscapes and creating new destinations. Gehry has extended his vision beyond brick-and-mortar too, collaborating...
read full bio

Author Frank Warren is the creator of the blog phenomenon The PostSecret Project, a collection of highly personal and artfully decorated postcards mailed anonymously from around the world, displaying the soulful secrets we never voice. The website for PostSecret is one of the most popular on the web. Forbes listed Frank Warren as the 4th most influential person on the...
read full bio

Frankie Boyle is a comedian and writer, well known for his pessimistic, often controversial sense of humour. He was a permanent panellist on Mock the Week for seven series and has made guest appearances on several popular panel games including Have I Got News For You, 8 Out of 10 Cats, Would I Lie To You?, You Have Been Watching,...
read full bio
Style:
Comedian
Min. Fee: $20,000-$30,000

The name Funk Brothers might not be widely known, but as the 2002 documentary Standing in the Shadows of Motown points out, they played on more number-one records than the Beatles, the Rolling Stones, and Elvis Presley combined. And there's a reason for their anonymity: At Motown Records, where the Funks were the studio band from 1958 through the early...
read full bio
Style:
R&B
Min. Fee: $20,000-$30,000
Displaying 8 Talent Profiles