Saved Talent: 0 | Contact CTI with my list
Showing All Talent within a Budget Range of $250,000.00-$349,999.00 -
Displaying 6 Talent Profiles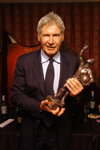 Harrison Ford is best known for his performances as Han Solo in the original Star Wars trilogy and as the title character of the Indiana Jones film series. He is also known for his roles as Rick Deckard inBlade Runner, John Book in Witness and Jack Ryan in Patriot Games and Clear and Present Danger. His four-decade career also includes...
read full bio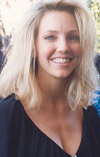 Heather Locklear is best known for her television roles as Sammy Jo Carrington on Dynasty, Officer Stacy Sheridan on T.J. Hooker, Amanda Woodward on Melrose Place, and Caitlin Moore on Spin City. She has been nominated for multiple Golden Globes for Best Performance by an Actress in a Television Series for both Melrose Place and Spin City....
read full bio

Helen Mirren is an English actor. She has won an Academy Award, four SAG Awards, four BAFTAs, three Golden Globes, four Emmy Awards, and two Cannes Film Festival Best Actress Awards during her career....
read full bio

Holly Hunter's films include Raising Arizona, Broadcast News, Always, and The Piano for which she won several acting awards, including an Academy Award for Best Actress. She also starred in the cable television series Saving Grace....
read full bio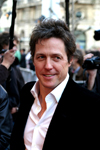 Hugh Grant has received a Golden Globe Award, a BAFTA, and an Honorary César. His movies have also earned more than $2.4 billion from 25 theatrical releases worldwide. Grant achieved international stardom after appearing in Richard Curtis's sleeper hit Four Weddings and a Funeral. Within the film industry, he is cited as an anti-movie star who approaches his roles...
read full bio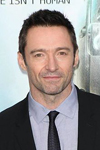 Hugh Jackman is an Australian actor and producer known for film, musical theater, and television. He won international recognition for his roles in major films, notably as an action star or superhero, or as a period and romance character. Jackman is known for playing Wolverine in the X-Men film series, as well as for his leads in Kate and Leopold,...
read full bio
Displaying 6 Talent Profiles