Saved Talent: 0 | Contact CTI with my list
Showing All Talent within a Budget Range of $100,000.00-$149,999.00 -
Displaying 10 Talent Profiles

In 1980, shortly after his 20th birthday, Lance Burton became the first winner of the coveted "Gold Medal for Excellence" from the International Brotherhood of Magicians. He was soon introduced to all of America by Johnny Carson on "The Tonight Show." This one appearance put Lance Burton permanently into the pages of magic history. Lance was brought back to "The...
read full bio

Laurence Fishburne is an actor of screen and stage, as well as a playwright, director, and producer. He is perhaps best known for his roles as Morpheus in the Matrix science fiction film trilogy, and as singer-musician Ike Turner in the Tina Turner biopic What's Love Got to Do With It. He became the first African American to portray Othello...
read full bio

Grammy Award winning rapper and songwriter, also an actress, activist and mother. Having spent her much of her formative years in the nation's spotlight, first as an actress and now as a multi-platinum artist who still finds time for charitable causes (she is the founder of non-profit organization, The Refugee Camp Youth Project, whose manifesto is based on giving back...
read full bio
Style:
R&B
Min. Fee: $100,000-$150,000

Lisa Kudrow is best known for her role as Phoebe Buffay in the television sitcom Friends, for which she received many accolades including an Emmy Award and two Screen Actors Guild Awards. While starring in Friends, Kudrow also appeared in the comedy film Analyze This, directed by Harold Ramis, as well a its 2002 sequel Analyze That. Since Friends ended,...
read full bio

Liv Ullmann is a Norwegian actress and film director, as well as one of the muses of the Swedish director Ingmar Bergman. A winner of the Golden Globe, Ullmann has also been nominated for the Palme d'Or, two times for theAcademy Award, and a BAFTA Award....
read full bio

In 2003 Lloyd Banks was crowned the street's number one artist, appeared on the year's top-selling record, and sold another 2 million-plus copies of an album with his own rap troupe. Lloyd Banks was born Christopher Lloyd and raised in Jamaica, Queens. My mom is Puerto Rican, my pops is black," he informs. Banks appeared on local mixtapes, becoming one...
read full bio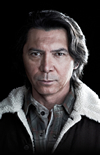 Lou Diamond Phillips is an American film, television, and stage actor. He earned a supporting actor Golden Globe Award nomination for his role in Stand and Deliver and a Tony Award nomination for his role in The King and I. Outside of acting, he has become notable for finishing 186th in the the 2009 World Series of Poker World Championships...
read full bio
Louis Szekely known professionally as Louis C.K. (AKA Louie C.K.), is an American stand-up comedian, Emmy-winning television and film writer, actor, producer and director. He currently stars in the FX comedy series Louie, which he also writes, directs and edits. The show features his stand-up routines blended with skits of things that have happened in his life and has been...
read full bio
Style:
Comedian
Min. Fee: $100,000-$150,000

Ludacris is the stage name of Chris Bridges, a rapper and actor from Atlanta, Georgia who became a video and radio star after the success of his 2000 album Back for the First Time. Bridges began his career as a radio DJ in Atlanta, where he was known on the air as Chris Lova Lova. His self-produced record, Incognegro, led...
read full bio

Lyle Lovett was one of the most distinctive and original singer/songwriters to emerge during the '80s. Though he was initially labeled as a country singer, the tag never quite fit him. Lovett had more in common with '70s singer/songwriters, combining a talent for incisive, witty lyrical detail with an eclectic array of music, ranging from country and folk to big-band...
read full bio
Style:
Country
Min. Fee: $100,000-$150,000
Displaying 10 Talent Profiles