Gayle Cotton Booking Agency Profile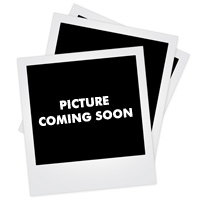 TOPIC: SAY Anything to Anyone, Anywhere! 5 Keys to Successful Cross-Cultural Communication
This lively and interactive topic is based on Gayle Cotton's Bestselling Book, aSAY Anything to Anyone, Anywhere! 5 Keys to Successful Cross-Cultural Communication'. Differences are the spice of life! But cultural differences can also be the source of embarrassing blunders and miscommunication in the workplace, and for business or social travelers alike. We must manage preexisting cultural expectations, understand cultural sensitivities, avoid conflict, and sidestep offending someone due to cultural differences -- albeit unintentional. The strength of any multicultural relationship depends entirely on the ability to effectively communicate, and to build trust and rapport in person, on the phone, or by email. To do this, we need to understand how words, tonality, and body language vary with every culture. This presentation will increase your self-awareness, help you adapt your style, and enable you to be proactive in multi-cultural relationships. Its Gayle's most requested topic, and has lots of humor and take-home value!
*Key One: Create Proactive Communication and Avoid Reactive Communication
*Key Two: Rapport Secrets to Bridge the Cultural Gap
*Key Three: Organize Productive Interactions
*Key Four: Strategies for Relationships
*Key Five: Success Leaves Clues... Do's & Taboos!
TOPIC: Global Business Etiquette: aCultural Clues', aDo's & Taboos'!
Explore the aCultural Clues' for developing successful relationships in today's global business and social environment. Avoid those all too embarrassing aFaux Pas', and learn to bridge the cultural gap in any culture. Understand the aDo's &Taboos' for Europe, Asia/ Pacific, Latin America, and the Middle East. This is a lively, interactive presentation that will take you on a brief journey around the world to learn what everyone needs to know about aGlobal Business Etiquette'. Gayle highlights examples and blunders that often border on hilarity. The topic has tremendous take-home value, so have fun and enjoy the trip!
*Multi-Cultural Communication: Is What You Say What You Mean
*Email Etiquette: How aIntimate' Is Your Email"
*Cultural Clues: aDo's & Taboos' for Global Business Etiquette
*Paradoxes of the English Language: How Can a Wise Guy and a Wise Man be Opposites
*Cultural Bloopers! The Humorous aFaux Pas'
TOPIC: Interpersonal Communications: Is What You Say What You Mean
Take a look at the comical challenges we all have with the words we use in our interpersonal communications. Add a little tonality and body language, and it's no wonder we have communication mishaps! "The meaning of your communication is evident by the response you get." Learn the necessary apeople-reading' skills to become pro-active rather than reactive in the communication process. Maximize effective communication and minimize miscommunication. This lively, interactive topic creates the aopen channels' necessary to improve communication in person, on the phone, and by email. Learn the arapport secrets' to enable you to establish more comfortable and productive business or personal relationships. Gayle's insightful and energetic approach will help you improve your communication in all facets of your life.
*Improve Your Interpersonal Communications
*Use Effective Words, Tonality and Body Language
*Become a aPeople-Reader'
*Be Pro-active Not Reactive in Your Communication
*Rapport Secrets... Create Comfortable, Productive Business and Personal Relationships
TOPIC: The Art of Successful Presentation Skills: It's Beyond Words...
Could you use a little polish in your presentation or a little finesse in your style Whether you make presentations for meetings, small groups, or from a podium for multitudes, this interactive topic is designed for you. Making successful presentations is an art, and one that's not easily achieved! Excellent presentations are 90% preparation and 10% presentation. Learn to create the most effective type of presentation for your audience. Incorporate some high-level tips to enhance your audience rapport, including with multi-cultural audiences. Prepare effective openings, transitions, and closings. Develop the necessary skills for delivery with visuals. Last, but not least, enhance your physical presentation style with your voice dynamics and body language. This topic has lots of interaction for great take-home value!
*Confidently Create Audience Rapport With Audiences of Any Size and Type...Including Multi-Cultural Audiences
*Prepare Better Presentations and Use Creative Visualization Techniques
*Have Effective Openings, Transitions, and Closings
*Enhance Your Physical Presentation Style: Overcome Fear, Breathe Properly
*Use Effective Tonality, Inflection, Gestures, and Body Language
TOPIC: Time Mastery & Stress Management: 1440 Minutes - Use It or Lose It!
Time is like a bank, but who manages the aTime Bank' Is it you, or is it time Everyone gets the same 60 seconds a minute, 60 minutes an hour, 24 hours a day, and 365 days a year. Every morning we are credited with 480 minutes in an 8-hour work day, and 1,440 minutes every 24 hours. Each night what we don't invest in good purpose is written off as a loss! How can we hope to gain effectiveness in managing ourselves and our precious credit of daily minutes Time Mastery & Stress Management will help you better understand your habits of self-management, and develop strategies to maximize time and minimize stress. This lively, interactive topic can make the difference between being in the red or the black of the time bank... and your health. Are you ain time', aon time,' or aout of time'
*Awareness Is the First Step: Who Is Robbing Your Time Bank
*Time Mastery: Are You the Master of Time, or Is Time the Master of You
*Develop Strategies: To Organize, Plan, Minimize, and Eliminate
*Stress Management: Maximize Healthy Stress and Minimize Unhealthy Stress
*Top 20 Tips: For Time Mastery and Stress Management
TOPIC: Gayle's Story: 3 Strikes! Awareness Is the First Step...
In the early nineties, Gayle began her career working as a Corporate Trainer for multi-national companies and organizations in Switzerland. She was an expert in Cross-Cultural Education, but she quickly discovered that she had 3 strikes against her -- she was American, female, and blonde! And after all... what do Americans know about different cultures Being female, she also found out that the aDumb Blonde Jokes' were global! Nevertheless, Gayle adapted and became very successful working internationally. Later in the nineties, she incorporated Circles Of Excellence Inc. in Dallas TX. Recently married to a Frenchman, she used her married name, Gayle Cotton-Delpierre. That name wasn't easy to pronounce, so she rapidly became known as Gayle Cotton Del Prairie! Adapting once again, Gayle decided to use aCotton' as her professional name which she found worked well. Gayle's story is inspirational, full of humor, humility, and hope for anyone living or working in different cultures.
*How Many Strikes Are Against You Awareness Is the First step!
*Becoming the Librarian: Adapting for Where You Are
*Understanding the Cultural Layer Cake: How Many Layers Are in Your Cake
*Going Beyond the Strikes: Question to Ask
*Adapting Your Style: Success Leaves Clues!
REFERENCES: What Others Say About Gayle!
"Gayle's interactive style commands the attention of all, which generates participation from the masses!"
Misty Helm, Manager, Professional Development
MEETING PROFESSIONALS INTERNATIONAL (MPI), Dallas TX
"I want to thank Gayle for her outstanding presentation on Cross-Cultural communication!!"
Yvonne Ammerman, SVP Finance
SHELL OIL, Houston, TX
"There is no doubt Gayle would go above and beyond for a client."
Richard Sear, VP Career Best Practices
FROST & SULLIVAN, San Antonio, TX
"You have been a ahighlight' for our whole meeting! Your Interpersonal Communication Skills seminar received an aexcellent' rating."
Jorg Frese, Education Chairman
YOUNG PRESIDENTS' ORGANIZATION (YPO), Frankfurt, Germany
"All expectations were exceeded! Gayle Cotton received very positive feedback both from the material represented and her own personal performance."
Glen Goudeau, General Director
ALCATEL-LUCENT, Matamoros, Mexico
"The participants were overwhelmed! More important was the effect of your presentation on the participants, a fact which I personally confirmed."
J. Arbela Fitzpatrick, President
MALTA INSTITUTE OF MANAGEMENT, Valletta, Malta
"Your presentation aUnderstanding Your Customer' was absolutely outstanding! We all enjoyed your original approach to communications."
R. Von Buren, Managing Director
INTERNATIONAL FRAGRANCE AND FLAVORS (IFF), Geneva, Switzerland
"Unusual - Unorthodox! An experience of cultural techniques I've never known before. One of the best keynotes I've attended."
Loc Nguyen, SVP Securities Sales
CITICORP BANK, Zurich, Switzerland
"Wow! What an excellent program you presented. You created an awareness to communicate effectively and confidently."
Jill Smith, VP Employee Development
MARY KAY, Dallas TX
"Your presentation on 'The Art & Science of Public Speaking' was extremely well received!"
Aman Merchant, Education Chairman
ENTREPRENEURS' ORGANIZATION (EO), Dubai, UAE
"Our Top Producers' at the aBest of Vest Fest' were both entertained and enlightened!"
LouAnn Colosmo, Conference Education Specialist
HD VEST FINANCIAL, Irving T.
How to hire Gayle Cotton for an event
Learn how to hire Gayle Cotton or research availability and pricing for booking Gayle Cotton to speak at a corporate event, fundraiser, private party, social media campaign, fair or festival, tradeshow or conference, endorsement project, or hire Gayle Cotton as a guest speaker, please submit the form to our agency.
Frequently Asked Questions about booking Gayle Cotton to speak.
Type
Speaker
Speaking Topic
Business
Range
Cross-Cultural Communication, Cross-Cultural Communications, Communication, Customer Service, Diversity, Interpersonal Communication, Management And Leadership, Presentation Skills, Sales, Negotiations, Teambuilding, Time Management, Stress Management, Emmy Award, Author, Bestselling Book Keynote Speaker, Corporate Trainer, Executive Coach, Marketing, Sales, Sales Experts, Experts, Expert, International Communication, Cultural Science, Educates, Entertains, Inspires, Inspires Audiences, Business Communication, Global Cultures, International Business, Bestselling Book, Cultural Expectations, Cultural Sensitivities, Avoid Conflict, Cultural Differences, Multicultural Relationship, Effectively Communicate, Trust, Rapport, Humor, Communication, Proactive Communication, Organize, Productive, Relationships, Successful Relationships, Global Business, Global Business, Cultural Clues, Lively, Interactive, Healthy Stress, Unhealthy Stress, Awareness, Corporate Trainer, Cross-Cultural Education, Different Cultures, Working Internationally, Inspirational, Humor, Success, Fun, Take-Home Value, Email Etiquette, Cultural Clues, Business Etiquette, Cultural Bloopers, Humorous, Interpersonal Communication, Improve Communication, Tonality, Body Language, People Reading, Effective Communication, Productive Business, Personal Relationships, Energetic, Successful, Successful Presentation Skills, Presentation Skills, Presentations, Presentations For Meetings, Audience Rapport, Multi-Cultural Audiences. Presentation Style, Voice Dynamics, Creative, Visualization Techniques, Inflection, Gestures, Body Language, Times Mastery, Habits, Self-Management, Maximize Time, Minimize Stress, Interactive Topic, Health, Europe, Asia, Latin American, Middle East, Ypo, Wpo, Ceo, Eo
Bookmark and Share

---
Gayle Cotton Booking Agent Information