jD Shapiro Booking Agency Profile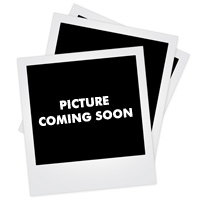 jD Shapiro is an award winning writer/director. He has sold over a dozen screenplays to almost every major studio, including Warner Brothers, Walt Disney, New Line, Miramax, and Twentieth Century Fox. He served as a creative consult on several movies that became major blockbusters. He's had TV deals with Fox, Big ticket and Spelling Entertainment. He is presently creating a new superhero series with Stan Lee. After college J.D. wrote on spec, "Robin Hood: Men In Tights.'
FOUR DAYS IN APRIL is a WWII drama/thriller loosely based on the book by Magnus Alkarp. It's based on the true story of a Norwegian woman who moved to Sweden during the German occupation of Norway and ends up getting involved in something that changes the course of the war. It is being directed by Osmond Karim and is presently slated to start shooting January 2016.
THE GUARDIAN PROJECT Along with comic book legend Stan Lee (Spider Man, X-Men, Iron Man, Etc.) Shapiro created & developed a new group of superheroes called The Guardian Project. They are partners with The NHL.
THE BEST THANKSGIVING EVER is an indie movie with Eric Roberts that J.D. directed. It is presently in post-production.
JUAN HOMBRE is a new comic book series J.D. wrote & Nacho Serapio illustrated. It's based on a true story about the first Spanish Ninja. MacMillan Books ("The Bourne Legacy," "Ender's Game," The Walking Dead"), wants to publish it.
WITNESS PROTECTION Shapiro is developing a comedy script with Eric Gold at The Gold Company ("Yes Man," "The Ellen DeGeneres Show). Brandon T. Jackson & Christoph Waltz are interested in playing the leads.
WE MARRIED MARGO Because the job of God was already taken, Shapiro wrote, directed, and starred in "Margo." It was made in 17 days, on 35mm film and shot for $230,000. "Margo" won many awards, including the Audience Award For Best Picture at the HBO U.S. Comedy Festival, where women with large hair still wear dead animals for comfort. George Lucas liked it so much he invited Shapiro to Skywalker Ranch and gave him free post-production sound editing. It was an Official Selection in many festivals, including Slamdance, The NY Film Festival, and the Pi Phan Film Festival in Korea (Where Shapiro won the acting award). New Line picked it up. It's first run was on IFC/Bravo then Comedy Central, and then to over 100 markets in North America and overseas. (Released in 2003)
BATTLEFIELD EARTH (Released summer of 2000). Shapiro was the first writer on this infamous movie. After securing John Travolta to play the lead good guy (John went on to play the bad guy), and having several A-List directors interested in making Shapiro's draft, the studio changed directions. Shapiro disagreed and was released from the project.
DADDY'S GIRL A comedy about an over protective dad who has to learn to let go of his 18 yr old daughter, who has to learn to grow up. Optioned by New Line. (2005)
WORKING CLASS HERO An action/drama about a cop trying to make up for a past mistake. Co-written with Jimmy Cummings. Sold it to Gale Anne Hurd (2004)
SALVAGE A "Mad Max" post-apocalyptic script set up with Gear Head Productions. Dan Myrick ("The Blair Witch Project") was set to direct and Shapiro was set to play the co-lead. (2004)
SUPERCOPS The true story of two highly decorated Vietnam vets turned "Supercops," and how they became the only two LAPD police officers to face the death penalty. Developed with Jimmy Cummings for Nittolo Entertainment. (2000)
BLAST OFF A "Die Hard" type action script about a group of men who take over the space shuttle. An ex astronaut needs to overcome his intense fear of flying-- or not only is the world in peril, but his wife, who is the captain of the shuttle. Wrote this on spec and sold to Interscope Films. (1997)
FEAR A dark thriller about a man who is looking for the murderer of his wife only to find out it was him. Written it for Miramax. (1996)
SIGNED, SEALED & DELIVERED Action/comedy about a woman who gets trapped inside a post office when terrorists take it over. She learns she's much more capable than she ever realized. Co-written with Aaron William Dozier on spec, we sold it to Touchstone. (1995)
SOLO TO MARS A sci-fi about a man who travels into space and, due to the stress and loneliness, befriends a fly trapped onboard. Written for Paramount. (1994)
THE FINAL FRONTIER is a sci-fi about an astronaut who finds a way to travel to the most uncharted territory not known-- death. Written on spec and optioned to Warner Brothers. (1993)
ROBIN HOOD: MEN IN TIGHTS After sort of graduating college Shapiro came to LA and wrote "Men In Tights" on spec . He sold it to Twentieth Century Fox & Brooksfilms. From concept to release was a little over a year. Shapiro thought it was always going to be this easy. Ha! (Released in summer of 1993)
TOY SOLDIERS Action/comedy about a group of kids who have to use their video game skills to save the day when a real life situation arises. Shapiro was commissioned to write this action/comedy by an independent producer whose office was possibly the trunk of his car. (1992)
TV & INTERNET
FREAKYDEAK SKYLARK Shapiro created, directed and executive produced this animated series for the Internet division of NBC. (2007)
INSIDE/OUT Shapiro developed this TV series with Paul Rieser's Nuance Pictures for Shapiro to play the lead in a series about an attorney who loses it, checks into Bellevue and realizes it's saner in there then out here. (2006)
WE MARRIED MARGO Shapiro made a development deal with Big Ticket to write and executive produce this TV series based on the movie. (2005)
SPELLING ENTERTAINMENT Shapiro made an overall-deal to create and executive produce a one-hour television series. (2004)
20TH CENTURY FOX Shapiro created a TV series called "Man Bites Dog." (2002)
OTHER FUN STUFF
CREATIVE CONSULTANT Shapiro has been a creative consultant on several movies, mostly comedies, most went on to be huge hits. He's not supposed to say them by name, but he can blink their names in code. You have probably seen some of them and heard of all of them.
CUPID'S TURN Shapiro developed this script about a man who finds out he's Cupid for him to produce. He set it up at Disney to produce. (1998)
PUCKED Shapiro co-starred in this stinker. The good guy is played by Jon Bon Jovi. Cary Elwes and Shapiro are the bad guys. (2005)
THE STRAND VENICE Shapiro played a talent agent in this ensemble web series created and executive produced by Dan Myrick (co-creator & co-director of "The Blair Witch Project") (2004)
THE TRUTH ABOUT MEN Shapiro just completed his first book, "The Cat In The Hat." He enjoyed it so much he decided to write one of his own.
Shapiro was in several INDEPENDENT MOVIES no one has ever heard of and several THEATRE PRODUCTIONS no one cares about. He created the character in a SUNKIST PISTACHIO NUT COMMERCIAL he played that went on to win Best Commercial in the commercial section of the Cannes Film Festival. Shapiro been offered three Reality Series and turned them all down. He was, however, on THE OSBOURNES and not by choice. (The a"Annoying Neighbor" episode. Yeah, that was Shapiro and his friends. They didn't know nor give them permission to use us, and Bert Fields wanted them to sue, but they let it go).
WOMEN IN FILM AWARDS Shapiro was the first ever MC for the first ever awards ceremony, which took place at The Sundance Film Festival.
J.D. was made a paid regular at The Comedy Store in Los Angeles in record time. He'd only been doing standup for about a year.
Shapiro has appeared on many TV and radio shows, including: E!, Showtime, The Mike & Juliet Show, Entertainment Tonight, CNN's Bizz Buzz, PBS' Movie Talk, MTV, Fox13, Chicago Superstation, The Bob & Tom Show, The Joey Reynolds Show on WOR, Comedy Central, MSNBC and CNN.
.
How to hire jD Shapiro for an event
Learn how to hire jD Shapiro or research availability and pricing for booking jD Shapiro to speak at a corporate event, fundraiser, private party, social media campaign, fair or festival, tradeshow or conference, endorsement project, or hire jD Shapiro as a guest speaker, please submit the form to our agency.
Frequently Asked Questions about booking jD Shapiro to speak.
Type
Speaker
Speaking Topic
Film-TV
Range
Hollywood, Writer, Director, Actor, Comedian, Story Teller, Motivational, Publisher, Book
Bookmark and Share

---
jD Shapiro Booking Agent Information